Confused by the multitude of payment and collection services offered by your bank? Unable to decipher the pricing on your billing statements? Struggling to understand why cross-border payments in one country costs more than in another?
You are not alone. Even experienced treasury personnel often give up and leave significant sums of money on the table for their banks. What would your purchasing professionals say if they found out you did not know what you were buying and what prices you were paying?
Help is at hand – because at Redbridge we care about the services you need and can bring clarity to your requirements and transparency to the fee structures.
Your challenges
You want to optimise your collections and payments?
Thinking about how you can reduce your banking expenses and renegotiate your fees. New cost-cutting targets to achieve?
Your treasury business needs have changed. You want to improve the productivity of your team, as well as bring greater automation to your treasury operations. As well as make them more secure?
Maybe you are looking to reduce the number of legal entities and will need fewer accounts. How can you engage with your banking partners to streamline your service offering? Or you are looking to expand into new markets and are unfamiliar with the banking practices or payment methods.
Optimizing banking services: a delicate operation
To make a success of improving the services provided by your bank, as well as the fees charged, you need a sound understanding of several parameters:
the latest innovations in banking services
each bank's ability to provide you with a service that meets your expectations
the new payment service providers (PSPs) that are challenging the traditional bank models
the dynamics of competition between PSPs
the potential impact on your strategic banking relationships of redistributing your ancillary business
How can Redbridge help you?
Our experience tells us that you should review your bank services and renegotiate your conditions every three years. By sticking to this timetable, you can be confident your treasury operations will have access to the best in class services at market prices. But do you  have the resources and knowledge required for a successful review? Other priorities?

We have conducted over 400 bank service reviews around the world, and we bring this insight to your side to optimize your treasury operations, service needs and fee structure. Our specialists, based in Europe and the United States, are constantly tracking new means of payment and innovations in transaction banking services (including trade finance) globally.

We tailor the project to your specific needs and work with your front and back office teams in accordance with their requirements and timelines.

Using our wealth of knowledge and experience of working with some of the leading companies around the world, we can;

map payment flows and identify ways to automate processes and make efficiencies
identify relevant services and innovative solutions for your cash management problems
calculate savings that could be achieved and evaluate the best options for realizing them
propose banks you should consider inviting if you decide to tender your business

Thanks to our daily interaction with the leading global cash management banks and treasury service providers, we are able to engage them to meet your objectives and your timelines.

Our approach brings you the following benefits;

Flexibility to learn about your business and tailor services to your needs
Our understanding of banks' processing costs aids transparency and helps select the best services
A comprehensive market price database enables you to compare offers and benchmark your peers
We are able to do this on a country, regional or global basis

To ensure your service review or pricing renegotiation are a success, our specialist teams work side by side with you, as well as your service providers, to achieve the best possible outcome – whether it be a single country, or global, project.

We are completely impartial and do not work for banks. You can be sure that we will provide you with objective advice, systematically aligning our interests with yours in our pricing model.

In short, you can trust us to get the best out of your banking partners, while maintaining the balance of relationships that you have carefully built up.
---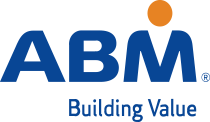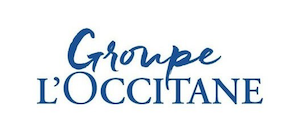 Get started now - speak with a Redbridge expert
Contact Us