Now may be the time to consider a structural review of cash management services for your European business!
Fueled by a raft of new regulations (PSD, SEPA, Basel III, etc.), cash management practices and services in Europe have considerably evolved and deserve your attention.
Substantial cost-savings may be uncovered in the process! Average cash management costs, as percent of revenue are 0.02% for B2B corporates and 0.35% for B2C, both of which are note inconsequential. In its latest report, Redbridge deciphers and explains the current European trends in cash management, with a special focus on establishing effective cash pooling structures.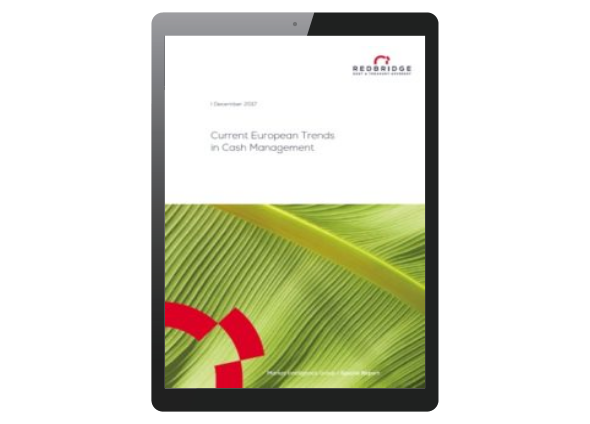 In this publication
Find out which cash management optimization opportunities are available to your company
Learn on how 75 firms among the largest European companies pool their cash globally
Analyze the pros and the cons of internal cash pooling vs bank cash pooling
To access this white paper, please fill out the form below