Transform your bank relationships into more balanced, efficient and proactively managed partnerships.
Effective bank relationship management takes more than monthly auditing and fee reconciliation. It's about being proactive and looking critically at services, pricing, rates, and the profitability of each partner in the relationship.
Whether domestic, global or international, corporate treasury will have to cope with a lack of accessibility and transparency from the banks, as well as their own lack of internal resources and subject matter experts.
---
Bank smarter, not harder
Redbridge's bank relationship management solution, BRMInsight, is an innovative service that arms corporate treasury teams with the guidance and data they need to conduct the most effective reviews and negotiations possible, while being protective and mindful of their existing bank relationships.
As independent advisors, we work for you to:
Gain visibility into your domestic and global bank fees at the most granular level
Benchmark the competitiveness of your pricing and yield structure against your peers using Redbridge's BankScore™ Global Rates & Fees Index
Understand what you're paying for and help you streamline your service utilization accordingly
Uncover bank billing errors and help you recover the loss
Identify recurring savings opportunities
Develop roadmaps for moving forward
Negotiate on your behalf
Deliver a comprehensive offer analysis report
Provide guidance and support during your decision-making process
Establish long-term contracts with your selected banks
Monitor your bank fees using HawkeyeBSB, the next generation of bank fee monitoring software
With BRMInsight, you get unbiased advice on how to reduce your bank fees, increase yield opportunity, review business allocation and optimize your overall bank relationships.
---
Average savings at a glance
30%

Average reduction in monthly fees
12%

Average reduction in bank services utilized
---
How we work
Our process and methodology
With over 20 years' experience, we've fine-tuned and perfected our processes to provide optimal savings and transform banking relationships into more balanced, efficient and proactively managed partnerships.
We approach every project in three stages:
1. Analyze
Define the project scope
Collect and abstract historical data and statements
Interview personnel to confirm processes, needs, and limitations
2. Optimize
Agree on negotiation strategy, roles, and timeline
Prepare all necessary negotiation documents based on the chosen strategy (i.e., Request for Proposal (RFP) package and Bilateral Discussion Documents)
Manage the negotiation, either fully on your behalf or as a support team
Receive and analyze responses
Present results in a holistic and comprehensive manner
3. Monetize
Support you on your final decision of services, terms and distribution of business
Fortify the pricing structures with prospective 3-5 year commitments from the banks
Monitor your fees using HawkeyeBSB
---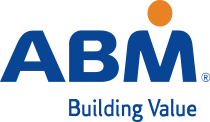 Get started now – speak with a Redbridge expert
Contact Us