Get a 360-degree view of your treasury operations.
Do you want to improve the efficiency of your treasury organization, optimize your processes and review your current tools?
Are you considering enhancing the security of your treasury processes to reduce the risk of fraud or looking to get an independent, expert analysis of your treasury's current state? Perhaps you want better visibility on your treasury function due to economic or policy changes and company events, such as a spinoff, carve-out, merger, acquisition, business growth or the arrival of a new CEO?
Ensure the efficiency of your treasury organization with Redbridge's Treasury Diagnostic & Transformation service.
---
Streamline and improve the performance of your global treasury function
Redbridge has deep expertise in treasury operations and, due to its global footprint, understands the challenges of running a global treasury function.
Our treasury professionals use their experience and project management skills to implement lasting change in your organization and communicate with all internal stakeholders to ensure a successful conclusion to your transformation project.
As independent advisors, we work for you to:
Provide a comprehensive assessment of your treasury function including organizational structure, cash management, treasury management systems, payment processes, risk management, internal control and financing
Optimize your business processes to reduce the number of manual tasks, enabling your teams to work more efficiently
Define the target structure (or target operating model) for your treasury function
Implement the recommendations identified in the target operating model, ensuring the success of your project from beginning to end
We've been answering questions raised by financial departments about the organization and operation of their treasury functions for over 20 years. Let us answer yours.
---
How we work
Our process and methodology
With more than 20 years' experience, we've fine-tuned and perfected our processes to increase efficiencies, streamline processes, and provide a 360-degree view on your treasury operations from anywhere in the world.
We approach every project in five stages: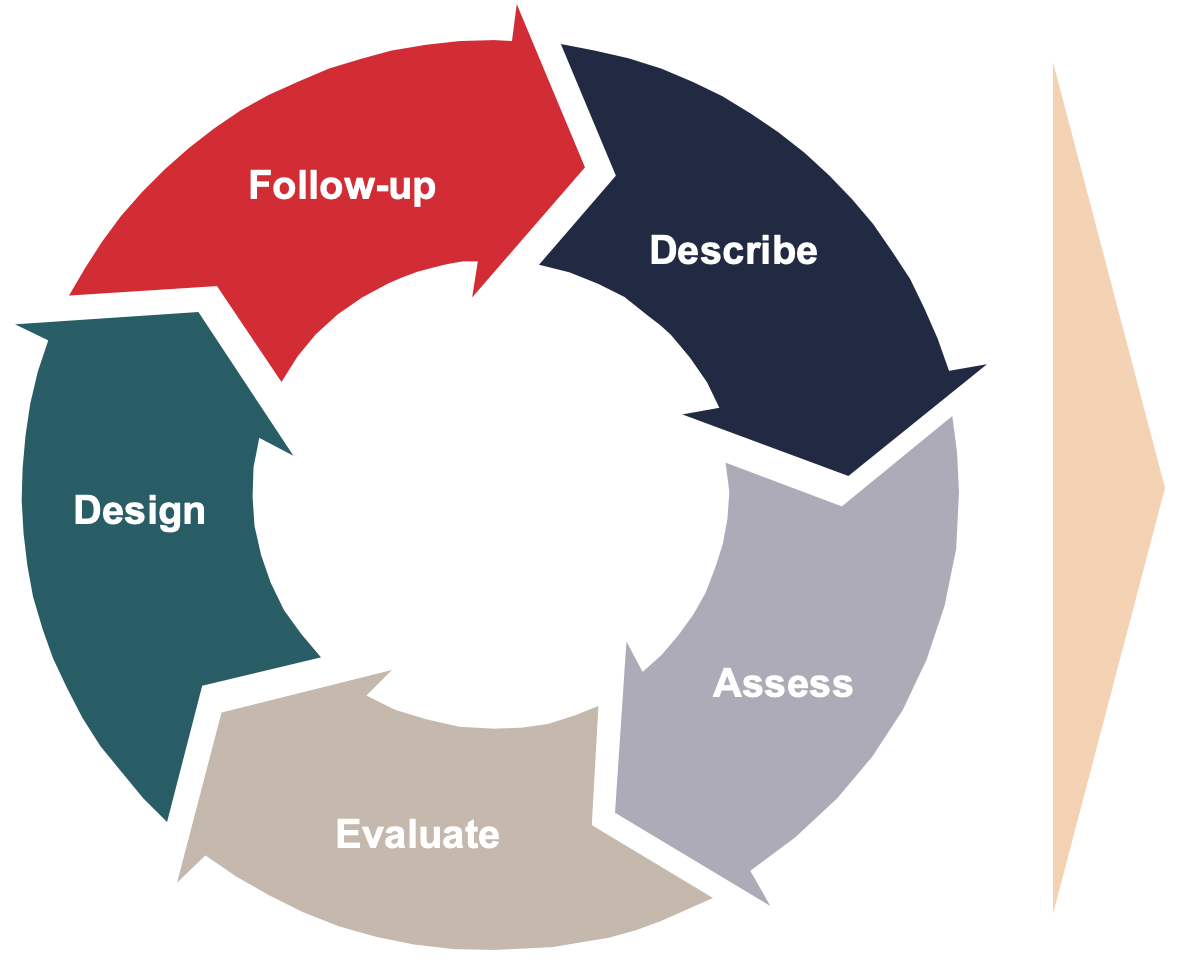 We start by understanding your current treasury function:
Describe each core treasury activity, interactions between activities, and relationships between each activity and the business
Assess each treasury activity to best understand strengths and weaknesses
Evaluate and rank weaknesses to establish quick wins and recommendations
Then we design your target operating model:
Design scenarios for the target architecture while taking into consideration our recommendations
Follow-up on the recommendations and guidelines to ensure a smooth transition to the new treasury organization
Improve the efficiency of your treasury organization today
Contact Us