Take your payments strategy to the next level while gaining control over your card acceptance costs.
Accepting card and other electronic payments (such as PayPal, Amazon Pay, Apple Pay, Samsung Pay, and WeChat) exposes a company to a maze of software and service providers, multiple types and levels of transaction fees, and cumbersome reporting mechanisms.
For this basic business function, companies incur between 1.5% and 4% of inbound card payments as merchant fees.
---
Demystify the complex, confusing and cost prohibitive payment card landscape
It is virtually impossible for even the most sophisticated organization to understand the cost of card acceptance because structural barriers have been erected by the card industry to sustain and protect its revenue stream.
Lacking access to information, insights, analytics, and guidance, most finance leaders move to other pressing departmental initiatives. Inertia takes over. Merchant fees go unmanaged. A large part of revenue is lost to neglected interchange qualification and transaction fees, which drain companies of working capital and create inefficiencies in the flow of funds.
As independent advisors, we work for you to:
Understand your current cost structure and end-to-end payments strategy across geographies and acquirers
Gain visibility on your current card mix and payment channels
Benchmark the competitiveness of your transaction pricing and processes against your peers using our proprietary database
Enhance your current interchange qualification to the most optimal level
Identify recurring savings opportunities
Provide options for enhancing services, payment channels and customer journey
Develop roadmaps for moving forward
Negotiate on your behalf
Deliver a comprehensive offer analysis report on the negotiation
Provide guidance and support during your decision making process
Establish long-term contracts with your selected providers
Monitor your card acceptance fees using HawkeyeCard, the next generation in card fee analysis software
With Redbridge's Payment Card Acceptance Strategy & Fee Optimization service, you get unbiased, actionable advice on how to reduce your card acceptance fees, optimize your payment channels, and take your payments strategy to the next level.
---
Average savings at a glance
50%+

Average reduction in acquirer's pricing
15-20%

Average reduction in interchange fees
---
Our process and methodology: so powerful, it's patented
With over 20 years' experience, we've fine-tuned and perfected our processes to provide optimal savings and transform your payments ecosystem into a more balanced, efficient and proactively managed partnership.
We are the only company with seven U.S. patents developed to unmask the complex and intricate interchange rate structure established by the card brands.
We approach every project in three stages:
1. Analyze
Define the project scope
Collect and abstract historical data and statements
Interview personnel to confirm processes, needs, and limitations
2. Optimize
Agree on negotiation strategy, roles, and timeline
Prepare all necessary negotiation documents based on the chosen strategy (i.e., Request for Proposal (RFP) package and Bilateral Discussion Documents)
Manage the negotiation, either fully on your behalf or as a support team
Receive and analyze responses
Present results in a holistic and comprehensive manner
3. Monetize
Support you on your final decision of services, terms and distribution of business
Fortify the pricing structures and savings with prospective 3-5 year commitments from your payments partners
Monitor your fees using HawkeyeCard
---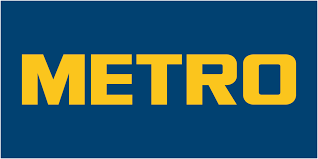 Get started now – speak with a Redbridge expert
Contact Us