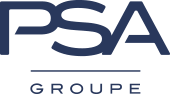 "Redbridge helped us undertake a review of our banking fees without harming the group's relationship with its banks. "
---
Mission
Banking Fees Optimization
Geographical scope: France & Belgium
Objectives
PSA Peugeot Citroen's finance department wished to review its current cash management situation to balance the allocation of its flows based on its financing and move to optimized market conditions.
Results
Signing of a three-year cash agreement to guarantee the continuance of the banking relationship while receiving substantial savings (60% reduction of cash management costs).
Methodology
Analyzing existing conditions
Mapping options
Defining the negotiation strategy
Managing tenders until legal contracts are signed
Redbridge's Added Value
Our intimate knowledge of the market allowed PSA Peugeot Citröen to benefit from the best market conditions, on a very tight schedule, all the while maintaining the quality of the banking relationship. The conditions are guaranteed for the next three years.