NAVY PIER CONVENTION CENTER, CHICAGO, IL. | Redbridge is excited to be presenting insights pertaining to Global Treasury and Cash Management. Don't miss our educational session with Dan Gill!
You Need a Conversation with Your Bank: BAM & KYC
Bank account management has been one of the top concerns of Treasurers for more than 10 years. Still many companies have difficulty maintaining effective controls over their bank accounts and communicating changes to their banks. Combined with non-standard KYC requirements, regulatory requirements and things like FBAR, this is a topic that requires a solid strategy for every corporate treasury. We will break the problems of BAM & KYC into manageable pieces that can be implemented in any treasury organization.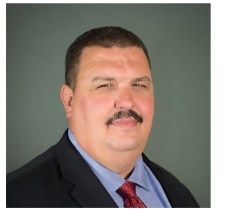 Presenter
Dan Gill,
Senior Director,
Redbridge Debt & Treasury Advisory
Schedule
Thursday 05/23/2019 – 8:30 am – 9:30 am
Session Track: Relationship Management (RM)
We look forward to meeting you to discuss your finance and treasury needs.
Book your meeting time with us in advance.
Redbridge continues to proudly support Windy City Summit and all of its members!
Best regards,
The Redbridge Team