What are the opportunities for treasurers in the electronic banking systems of the future?
The Internet has completely redefined the relationship of sales and space and has driven the emergence of the omnichannel concept. For each merchant, modernism today is using all possible channels of contact in order to strengthen its relationship with its customers. Sales are now viewed as a comprehensive process of touch points, through the continuity of using several independent channels.
Marketplace, omnichannels, industry trends, payment terminals, acquisition… there are many concepts to understand in order to seize the opportunities of digitalization.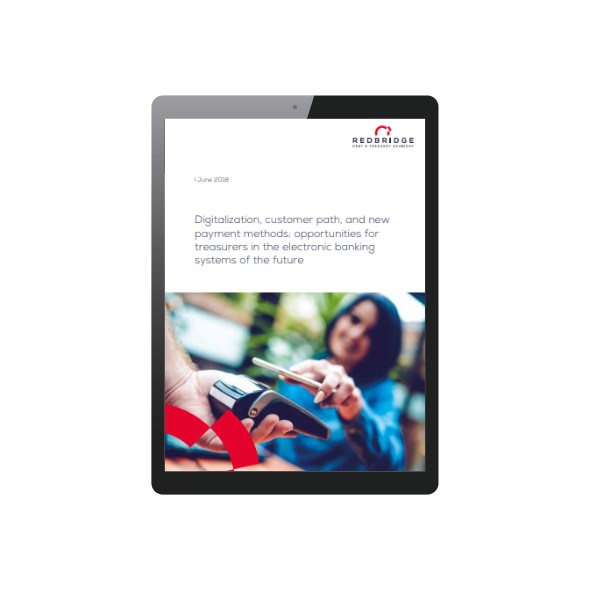 In this publication
Our new study presents electronic banking opportunities for the future, presented through the viewpoints of our experts and the perspectives of 34 financial managers who participated last autumn in a comprehensive survey on the subject.
The omnichannel approach: challenges for Treasury departments
How to benefit from the consolidations within the payment industry?
Managing payment terminals in changing environment
Optimizing payment card acquisition cost: negotiating the merchant commission
TO ACCESS THIS WHITE PAPER, PLEASE FILL OUT THE FORM BELOW