Redbridge experts have created this brochure to help explain some of the complexities within the payment card industry.
This guide is meant to concentrate a large amount of information that is typically scattered across the internet as well as payments professionals. We hope that you will become more confident in understanding your card acceptance and the payments ecosystem.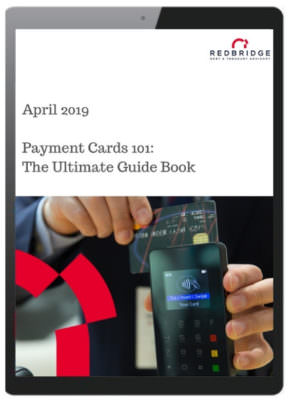 In this guidebook you will find:
A definition of the players in the payment card industry
A definition of the common fees associated with payment cards that merchants face
A description of merchant statements including common frequencies merchants receive their statements
A definition of effective rates and their impact to a merchant
The seven stages of a payment card transaction
A definition and the process of chargebacks
A description of common equipment including software, peripherals, and point-to-point systems
A definition of the Payment Card Industry Data Security Standards (PCI DSS)
To access the full brochure, fill out the form below.