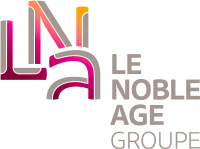 "Redbridge's support was crucial in reinforcing our financial structure. The team negotiated flexible credit terms with our banking partners"
---
Project Description
Debt structure advisory
Syndicated loan
Commercial paper
Euro private placement
Objectives
Reinforce Le Noble Age's liquidity and financial structure as part of its strategic plan
Establish a diversified debt structure that optimizes costs and credit terms
Results
€150m revolving credit facility (RCF) with a 5-year maturity and a one-year extension option – Le Noble Age's first syndicated loan was concluded with its  main banking partners, who were previously funding the group through short-term bilateral credit lines.
€120m Commercial Paper program to meet short-term financing needs – The inaugural issuance was made on June 30th, with the support of five dealers.
€31.2m bond issuance in the form of a seven-year unlisted euro private placement deal.
Redbridge's role
Support the Group in designing an optimal debt structure in line with its business plan
Credit profile
Manage banking relationships and help negotiate credit terms and conditions
Redbridge's added value
Preliminary analysis: in-depth understanding of the client's business plan and its credit profile
Three deals executed nearly simultaneously
Flexible bond documentation